Great title for a book isn't it?
The idea came straight from the cultured vocal chords of Michael Bentley – raconteur, friend to the Royals, master of charm and Ambassador to the Mandarin Oriental Hyde Park, where I happened to be enjoying the aforementioned kippers for breakfast.
'Lovely to see you,' ventured Michael as he spotted me. 'I'm delighted to see what you're eating.'
He leaned in, conspiratorially.
'Only gentlemen eat kippers for breakfast you know.'
I'm sure he's right. Nothing quite beats good strong coffee and a whack of salty, smoky kippers first thing in the morning. Sets one up for the day.
All of which is my way of welcoming you to my journal.
This particular series of heavyweight engagements had all started with a luncheon at Lord's. It's one of the world's wonderful places of course and I've enjoyed countless sun-dripped afternoons there over the years watching England play. Most memorable was that incredible day – 2000/1 season was it? – against the West Indies where I witnessed all four innings in one day and England scrape home by the skin of their teeth with the heart-stopping batting of Messrs Gough and Cork!
Anyway, I digress. I was on hand this bright morning to attend the 50th Tobacco Trade Lunch run by the Association of Independent Tobacco Specialist as a guest of Tor Imports. Dunhill cigars kindly provided a uniquely blended Toro for the occasion, as well as the services of Jorge Emilio, a Cuban-born cigar roller, who was rolling the exquisite new Dunhill 1907 in robusto form. A delicious smoke well worth seeking out.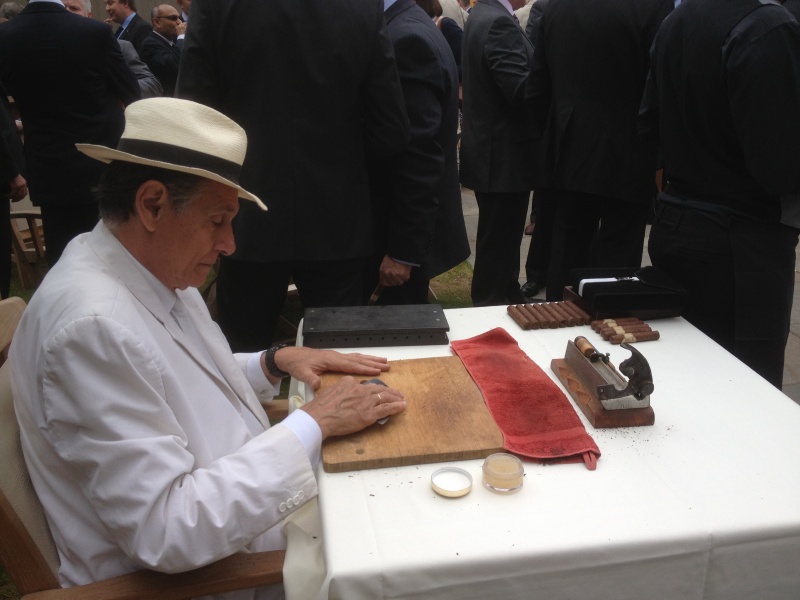 We basked in glorious sunshine, sipped Champagne and enjoyed each other's company. I spent my time chatting with Paul from Davidoff of London and both Steven Kron and Mike Huwyler of Dunhill, as well as the ever-genial Robert Emery, eminence gris of the Dunhill store at No 1 St James's Street.
A lovely lunch followed, as did a thought-provoking speech by Karen Brady, West Ham Utd Vice Chair. Thanks to Scott Vines of Tor for the hospitality.
Just a few short days later I was back in the company of Robert Emery and the great and the good of the shooting world at the Guns on Pegs cigar night in St James's.
To my delight, the 1907 was unfurled again (it's predominantly Dominican filler with a flavourful Ecuaradorean wrapper) alongside fellows from William Evans, Boss and Purdey gunmakers. Congratulations to James Horne, founder of Guns on Pegs, who has been asked to become Chairman of Purdeys. A prestigious appointment indeed, and James' son Chris will be taking an even more hands-on role at the chalkface of Guns on Pegs as a result. Best of British to both.
Hot from that engagement was a meet with friend and male model Nick Shaw. He's not at all precious, I can assure you! We were dining at Bar Boulud, the chic French bistro where we worked our way through not insubstantial amounts of Bull's Blood served in gigantic bottles! (See pic), plenty of fantastic charcuterie, a burger, moules mariniere and plenty more besides. The place was heaving from start to finish and I recommend it as a spot for a fun, atmospheric meal.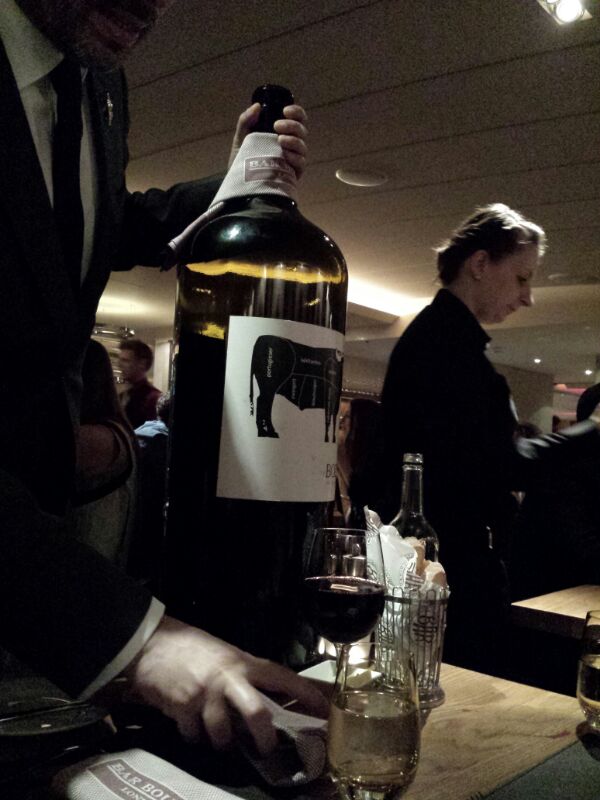 From here, I only had to stumble upstairs, for I was staying in a Hyde Park Suite at the truly palatial Mandarin Oriental Hyde Park.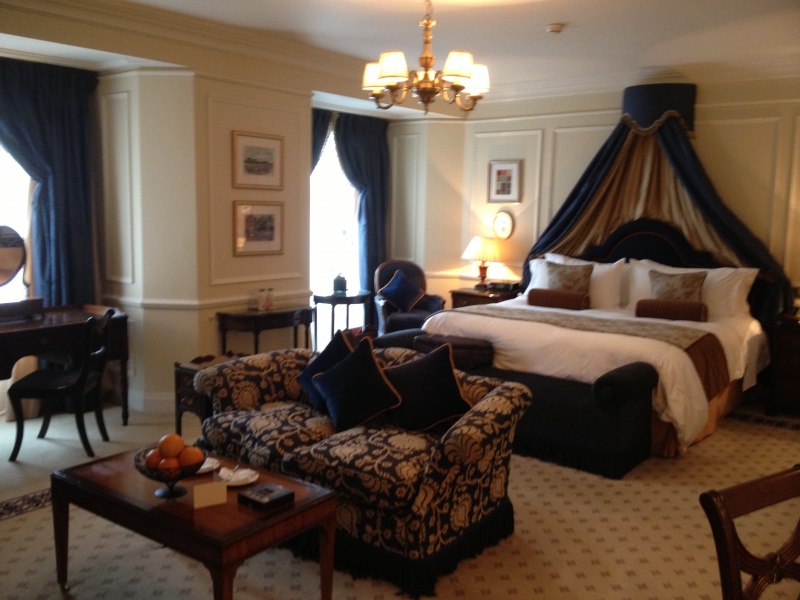 It's a magnificent hotel, complete with arches, pillars, swags and marble and I can heartily recommend The Rosebery for an afternoon chill out with a glass of Krug.
We're back to kippers.
Mr Bentley joined me for a chat at breakfast – as did the lovely Sarah Cairns, who PRs for the hotel. And then I was off once more, first for a meeting with foodie guru Alvin Caudwell of Caprice Holdings, owners of The Ivy, Caprice, Scotts, Sheekeys et al. We enjoyed coffee at a cracking little Middle Eastern café off Warren Street. Honey and Co offer killer caffeine of course, but also amazing pastries, cakes and various other temptations.
After the obligator 'mwah, mwah' goodbye, it was clement enough for a walk to Boisdale Belgravia where I headed to interview owner Ranald Macdonald for Cigar Journal magazine.
Ranald is a convivial host, so we enjoyed more coffee and Partagas D5s while we chatted about Boisdale's past, present and future for the piece which should go in Cigar Journal's Autumn edition.
My week ended with a visit to the exquisite Paris House, Woburn, on Saturday night. Chef and owner Phil Fanning welcomed my wife and I to the chef's table slap bang inside the kitchen where we spent a mouthwatering couple of hours enjoying the company of a busy kitchen.
The food here is sensational. I'll be reviewing for The Arbuturian. Highlights included slow cooked neck of lamb, eel and a Thai Green Curry – for dessert! Lovely, lovely evening in an incredible spot.
Quite a week, then with plenty of writing to do to catch now to catch up! Until next time…